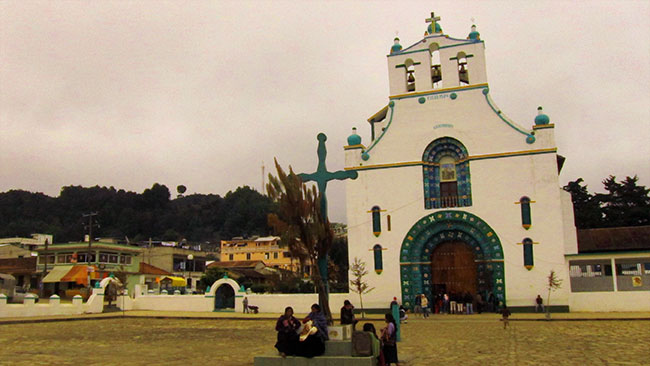 The rooster patiently awaits his death.
The floor is covered with pine needles, there are no pews in this church. Thousands of candles adorn tables in front of Catholic saints, carved out of wood or wax, garishly dressed, themselves enclosed in glass boxes.
This, here in Chamula, deep in the heart of Chiapas, Mexico, is a Tzotzil Maya church, the ceremonies within a mix, a mezcla, of pre-Hispanic Mayan culture and faint remnants of Catholicism.
{ 0 comments }